Issue 1298 – Who Am I? November 15, 2023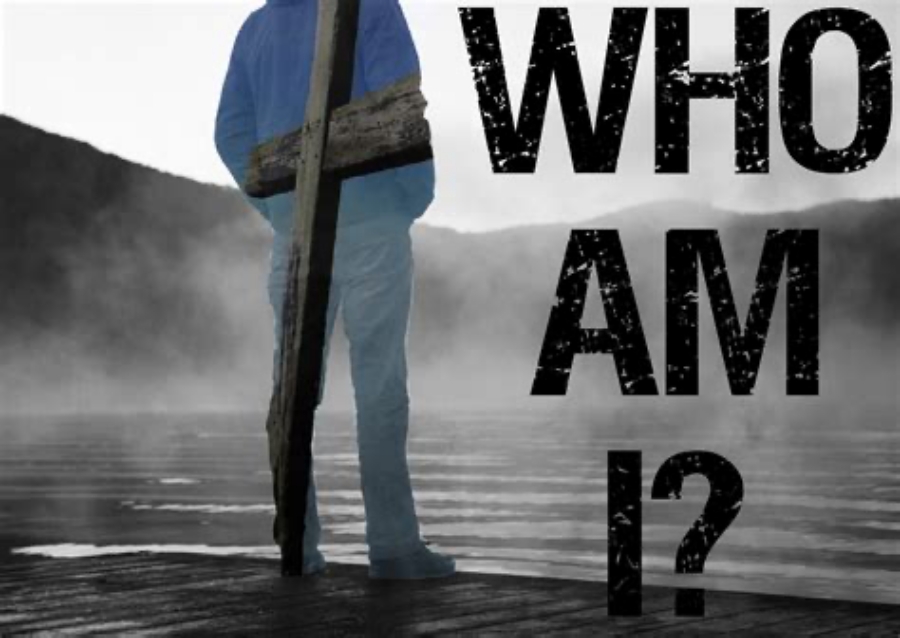 As I sat in Costco this morning waiting for the winter tires to be mounted on our vehicle, I spent some time in the little book of 1 John.
That which was from the beginning, which we have heard, which we have seen with our eyes, which we looked upon and have touched with our hands, concerning the word of life—the life was made manifest, and we have seen it, and testify to it and proclaim to you the eternal life, which was with the Father and was made manifest to us— that which we have seen and heard we proclaim also to you, so that you too may have fellowship with us; and indeed our fellowship is with the Father and with his Son Jesus Christ. And we are writing these things so that our[a] joy may be complete. 1 John 1:1-4
As I meditated on that passage, I was reminded of the opening of John's gospel.
In the beginning was the Word, and the Word was with God, and the Word was God. He was in the beginning with God. All things were made through him, and without him was not any thing made that was made. In him was life, and the life was the light of men. The light shines in the darkness, and the darkness has not overcome it. John 1:1-5
Contrary to the claims of some pseudo-Christian groups, Jesus is God, and God is life; ergo, Jesus is life.
God created all things and brought His creation to life. He upholds all of creation. He breathed life into the first man.
When Adam sinned, all humanity died. Certainly, physical death was not immediate, but by sinning, we were cut off from the source of life. We died spiritually, and eventually all die physically.
God did not cease to exist when humanity fell, nor did He stop loving us. In fact, as we all should know, God sent His Son to live the sinless life we were created for and so to be able to be the sacrificial lamb slain for all of our sin. In His sacrifice, the possibility of life was restored to us. We could be born again.
Sometimes, as Christians, we take that sacrifice and hope for granted. It is almost as if we think, of course, Jesus came and died for us. After all, why wouldn't here?
Yet, God was under no obligation to us to save us. It is only by His incredible grace and mercy that he did so. That is a humbling thought.
Elvis had a song that asked that very question.
When I think of how He came so far from glory
Came to dwell among the lowly such as I
To suffer shame and such disgrace
On Mount Calvary take my place
Then I ask myself this question
Who am I?
Who am I that The King would bleed and die for
Who am I that He would pray not my will, Thy Lord
The answer I may never know
Why He ever loved me so
But to that old rugged cross He'd go
For who am I?
When I'm reminded of His words
I'll leave Him never
If you'll be true I'll give to you life forever
Oh I wonder what I could have done
To deserve God's only Son
To fight my battles until they're won
For who am I?
Who am I that The King would bleed and die for
Who am I that He would pray not my will, Thy Lord
The answer I may never know
Why He ever loved me so
But to that old rugged cross He'd go
For who am I?
But to an old rugged cross He'd go for, who am I?
Indeed, who am I? Who are we?
I am beloved of the King of all Creation, by His grace and mercy.
You are as well if you have trusted Him.
Praise His holy name.
Be blessed
Hallelu Yah / Praise God
Kevin
Gleanings From The Word
Experience an extraordinary God in ordinary life.
Soli Deo Gloria (For the glory of God alone)
__________________________________________
Please like and share this post with friends and your circle of influence. Also, feel free to comment.
Did you know that we have an email version? It has the same great content but in a different format. Subscribe today https://mailchi.mp/f27bbeb09c22/gleanings-1 
______________________________
All contents, "Gleanings From The Word" and "Experience an Extraordinary God in Ordinary Life," are © 2001, 2023 KF "Kevin" Corbin Gleanings From The Word.
Unless otherwise noted, all Scripture is from the English Standard Version (ESV).
___________________________________________
#love #peace #hope #Gleanings #theWord #devotional #gospel #Christian #hope #encouragement #Biblestudy #faith #dailyBible #verseoftheday #grace #KevinCorbin #god #life #Jesus #father #son #HolySpirit #grace #mercy #hope #1John1 #John1 #Word #Elvis #ElvisPresley #WhoAmI #gospel #gospel music